www.greatoceanroad.vc
Great Ocean Road Guide
Things To Do and See
Apollo Bay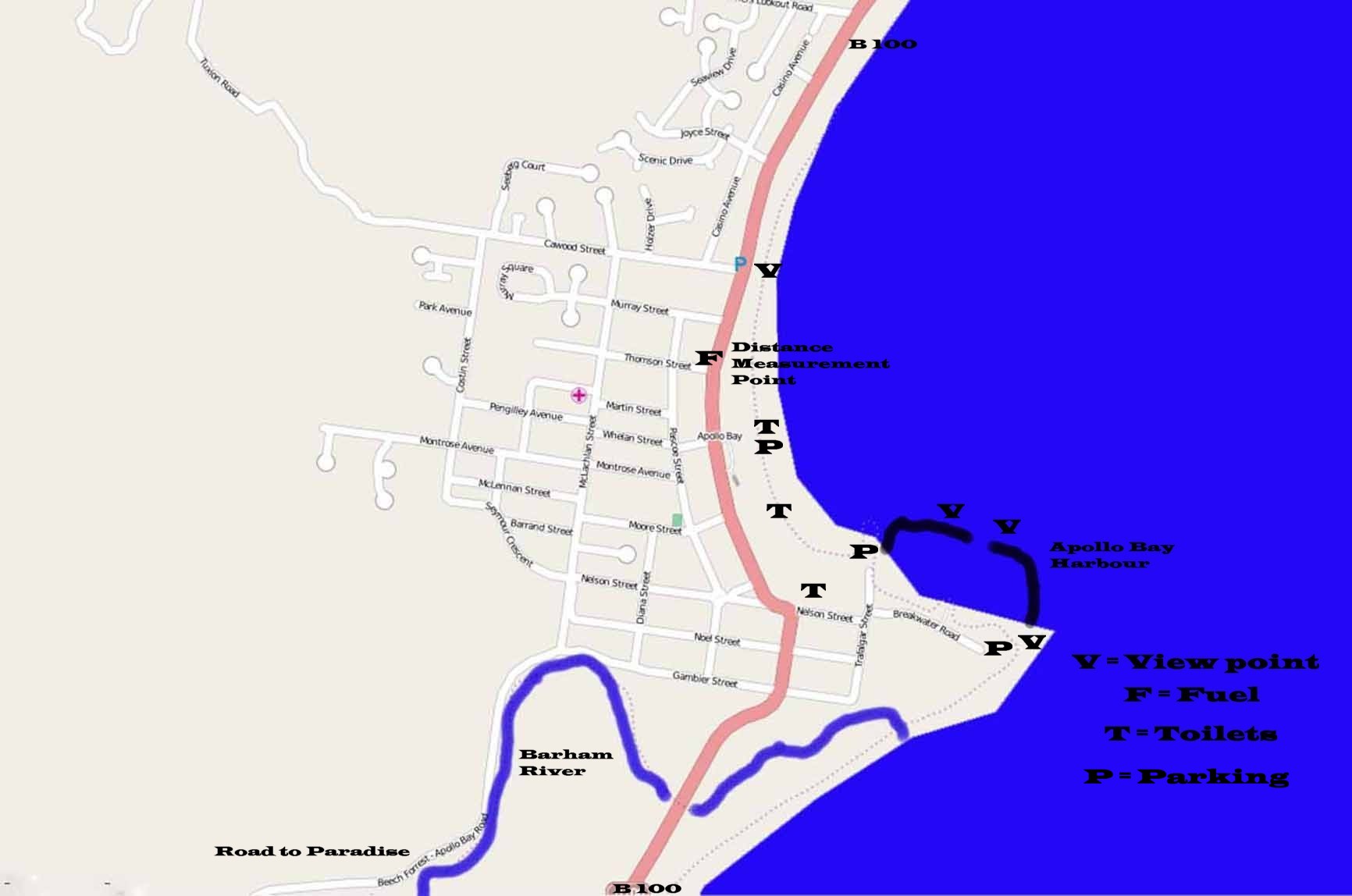 Map based on openstreetmap.org

Blue Attractions can be visited at no cost, whilst Red Attractions incur a charge.

Peak Natural Products P/L Effective Natural Health Care (stall at Apollo Bay Community Market every Saturday)www.peaknaturalproducts.com
Apollo Bay Community Market every Saturday from 8 am. Hand made local products
Marriners Lookout offers stunning view along the coast and over the township of Apollo Bay and is a must see feature in Apollo Bay
A walk to the end of the Apollo Bay harbour rock wall rewards with views along the coast and back to the town.
Urquharts Falls can be seen from the Great Ocean Road approximately 3 kilometres passed the Skeenes Creek Colac Road intersection.
Paradise Falls can be accessed from Paradise Road.
If time allows the walk along the Apollo Bay beach from the harbour to Wild Dog creek is well worth the effort.

Around 10 kilometres further along the Great Ocean Road is an excellent walk at Mates Rest. The walker is rewarded with a delightful curved board walk through a good area of Otway Ranges rain forest.
Numerous waterfalls are located within easy driving distance of Apollo Bay, including Carrisbrook, Urquharts, Paradise, Hopetoun,Beachamp, Triplet and Little Aire Falls. Link to suggested 2 day tour of waterfalls.